Escape Room as Professional Development PBL
The GrEAT ESCAPE

Welcome to The Great Escape Room site for educators! This site was developed for use as a professional development project, as project based learning (PBL)
for an education course or for use in your own independent learning.

It does meet the competencies for Colorado Community College System 's EDU 261 Teaching Learning & Technology course and also Front Range Community College's Information and Technology Literacy student learning outcome. You should be able to align it to other competencies and standards as needed.

​
Powered by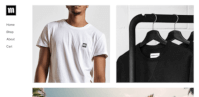 Create your own unique website with customizable templates.